Our Services
What is LightStim?
Just like plants, our skin and other body tissues have the ability to absorb light and convert it into energy. While plants can safely absorb light from the sun, the sun emits harmful UV rays that can do more damage to our skin than good.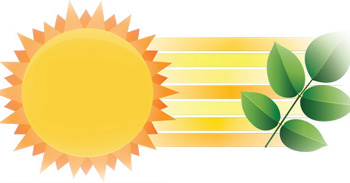 LightStim uses LED light therapy to deliver light energy in a similar way plants absorb light energy from the sun. LightStim emits UV-free, beneficial light rays that energize cells and stimulate the body's natural process to build new proteins and regenerate cells.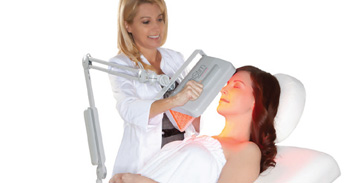 Each LightStim product uses different wavelengths, or colors, of light. When this beneficial light is applied directly to the skin it helps to increase collagen and elastin production, reduce inflammation, speed healing, tincrease circulation, and destroy acne bacteria.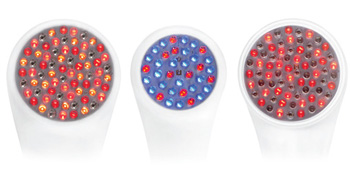 Natural Oxygenation Technology
GeneO+ by DermaMed
3-in-1 Super Facial that combines Exfoliation, Infusion, and Oxygenation. Patented OxyGeneo™ technology provides unparalleled skin nourishment & oxygenation, revealing younger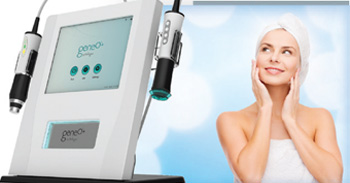 1 hr 20 min Only
$85
(Reg. $189)
Experience the new geneO+ smart-touch platform, the 3-in-1 Super Facial that skin care professionals are calling revolutionary! Similar to the natural hot springs effect, the geneO+ Super Facial is the world's first system that significantly accelerates the absorption and optimal utilization of nutrients by the skin combining exfoliation, nutrient infusion, and oxygenation from within.
Skin Rejuvenation & Collagen Renewal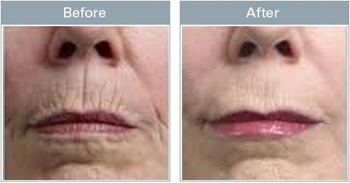 What is skin rejuvenation & collagen renewal?
The infrared light penetrates deep into the lower dermal levels to trigger a mild trauma in order to initiate a wound/heal response in the periorbital areas. The collagen found in these levels responds with new growth which returning firmness and elasticity to the skin.

This treatment is perfect for fine lines and newly developed wrinkles.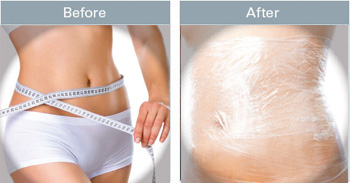 What is a body wrap?
Body wrap - also known as a 'body cocoon' or 'body mask' - is a spa treatment created to enhance the health and appearance of skin, and/or reduce body measurements. A nourishing oil or mineral-rich formula is applied to the spa guest's limbs and torso before they are wrapped in cotton, mylar bandages or a plastic film.

This promotes the extraction of dirt, toxins and excess water from the skin. While most wraps are performed on the entire body (minus the face and genital area), some - such as cellulite and bust wraps - are applied to certain areas alone.
EYEBROW 3D MICROBLADING
$550
1. Eyebrow Microblading:
Microblading is semi permanent , superficial solution to sparse, over plucked, over waxed and thinning eyebrows. It is ideal to cover scars and gaps, define shape, create an arch fin in the brows. Microblading allows to construct natural looking eyebrows for people with very little or no brow hairs. It procedure is perfect for both men and women. Eyebrow Microblading is a manual method of depositing a small amount of ink outer layer of the skin without reaching the dermis. The needle used in manual microblading is 3 times thinner than the one used in machine, which allows to create very fine crisp hair strokes that do not blur after healing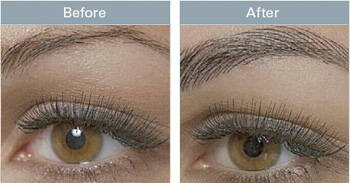 2. Eyebrow Airbrush:
Airbrush makeup is makeup sprayed onto the skin using an airbrush instead of being applied with sponges, brushes, fingers, or other methods. An airbrush is characterized by 3 major parts. A powered ,compressor is used to create an even and controllable airflow through a medical grade hose. The hose connects to a metal, trigger-actioned gun. An airbrush system can be altered to suit every type of makeup application by changing the PSI level for lighter, heavier, detailed or broader make ups. It is popular in film, theater, bridal makeup and sunless tanning.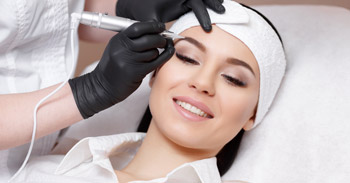 3. 3D Eyelash Extensions & Xtreme Lashes
3D lashes are designed to thicken and lengthen the natural eyelashes, 3d Lash Extensions are nothing like "party or Temp lashs" which are produced in clumps of about 3-4 and are stuck to your own eyelashes with self-adhesive and last a 1-5 days 3D Lashes are individual lashes which are applied to each of your own lashes . Made to be identical to natural lashes the 3d lash base is flat and the lash tip is fine and polished, just like real lashes giving you a the look of naturally Amazing lashes.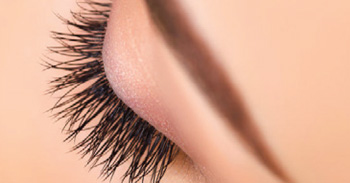 50% OFF
(Reg. $250)
Xtreme Lashes
Regular Only
$80
(Reg. $160)
Individual Only
$125
(Reg.$250)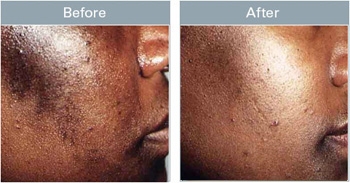 What is microdermabrasion?
The topmost layer of skin is called the stratum corneum. This layer is home to many minor skin imperfections like fine wrinkle lines, blemishes, and other skin problems. Microdermabrasion is a painless, effective, work-for-all-skin-types cosmetic treatment that uses
1) aluminum oxide crystals to polish away the dead, flaky stratum corneum layer of skin and
2) a machine based suction to gently lift up the skin during exfoliation to help:
Resurface and reveal brighter, healthier looking skin.
Fade visible signs of photodamage.
Refine skin texture, fine lines.
Reduce acne, blackheads, and whiteheads.
Improve the appearance of pores.
Prepare skin for maximum penetration of treatment products.
Clients have done microdermasion say that their skin feels "as soft as baby skin" after the treatment.
Clients have done microdermasion say that their skin feels "as soft as baby skin" after the treatment.